About The Law Offices Of Diron Rutty, LLC
Since 1995, The Law Offices of Diron Rutty, LLC, has been providing individuals in New York City and Poughkeepsie, NY, with high-quality representation on matters pertaining to immigration, estate planning, real estate, and family law. It is a practice that prides itself on the manner in which it approaches each individual case and every person that walks through its doors.
Following an initial consultation, we will analyze your case and provide you with a realistic assessment as to the various options you may have and the likelihood of obtaining successful results. We are straightforward, realistic, and compassionate. Additionally, because we recognize how your legal matter affects you and your family's lives in so many ways, we understand the importance of maintaining ongoing communication regarding the status of your case. You will never have trouble reaching someone who can provide you with the answers you need or who can get those answers if they are not immediately available. While attorney Diron Rutty is proud of her service-oriented approach to law, she is equally proud of the firm's staff members who stand ready to assist you.
Finally, for those individuals who have personal and/or business interests in Jamaica, Antigua or the West Indies, Diron Rutty, LLC offers a wide range of legal services in these areas, thus ensuring that your interests in the United States are integrated with those you may have elsewhere.
If you would like to discuss a legal matter, you can contact us at 718-324-0404 in New York City, 845-849-9201 in Poughkeepsie, NY, use the form below, or email us at info@DironRuttyLLC.com.
_
---
DIRON RUTTY, ESQ.
---
Education
J.D., South Eastern University, Lakeland, FL
M.A. in Public Administration, St. Johns University, NY, New York
B.A. in Political Science, Fordham University, NY, New York
Legal Education Certificate, Norman Manley Law School, Jamaica, West Indies
Memberships
American Immigration Lawyers Association
State Bar of New York
Bar Association of Antigua, West Indies and Jamaica, West Indies
New York Supreme Court & Appellate Court Judicial Department
United States District Court, Eastern District Court of New York
United States District Court, Southern District of New York
American Immigration Lawyers Association
Proficiencies:
Immigration
Estate Planning
Probate & Administration
Family Law
Real Estate
_
---
Nanya N. Thomas
---
Paralegal in the Real Estate and Estate planning Department.
Background:
Nanya Thomas is equipped with the knowledge and skills necessary for conducting commercial and residential real estate transactions which include preparing contracts/purchase agreements, mortgage documents, Deed transfers, clearing title issues, as well as organizing and conducting real estate closings.
As the paralegal in Estate Planning, Nanya is involved in the preparation and filing of documents relating to probate and Administration.
Nanya's educational background includes: Associates Degree in Administrative Office Assistance at the Dominica State College. She holds a level 3 Private Secretary's Diploma from Lahore Chamber of Commerce, International Qualifications (LCCI).
Nanya is diligent, focused and self-motivated and is dedicated to success.
_
---
Brianna Dasilva
---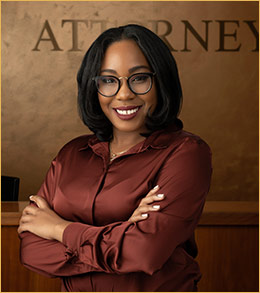 Paralegal in Immigration and Matrimonial Law
Brianna joined the Diron Rutty LLC legal team in September of 2019 as a Paralegal in the Matrimonial and Immigration department. Brianna 's love for the law and helping others has strengthened her skills in preparing and filing petitions for Immigrant petitions, Naturalization, Conditional Removals and assisting in Removal proceedings. The experience that she is gaining in uncontested and contested divorce has strengthened her desire to someday become a Family lawyer.
Education:
Graduate of University of Vermont Bachelor's Arts in Political Science and a minor in Human Development and Family Studies.
Extracurricular involvement includes:
Studying for her LSAT and going to the GYM
_
---
Shanice Minto
---
Administrative Assistant
Shanice Minto is the Administrative Assistant at Diron Rutty LLC.
Prior to joining DIRON RUTTY LLC, Shanice worked as a Dean's Assistant at Christopher Columbus High School performing a number of clerical tasks where she gained experience in customer service.
As a Merchandising Claims Associate Shanice's knowledge increased landing her a job where she was in charge of credits and losses at Sears. In March 2019, Shanice became a part of the Diron Rutty LLC Team assisting both the counsel and paralegals.
_
---
Valerie Richards
---
Part Time Marketing Assistant
_
Our Paralegals are integral to our delivery of excellent and affordable legal service to all our valued clients in the Bronx, Manhattan and Poughkeepsie areas:
_
_